Description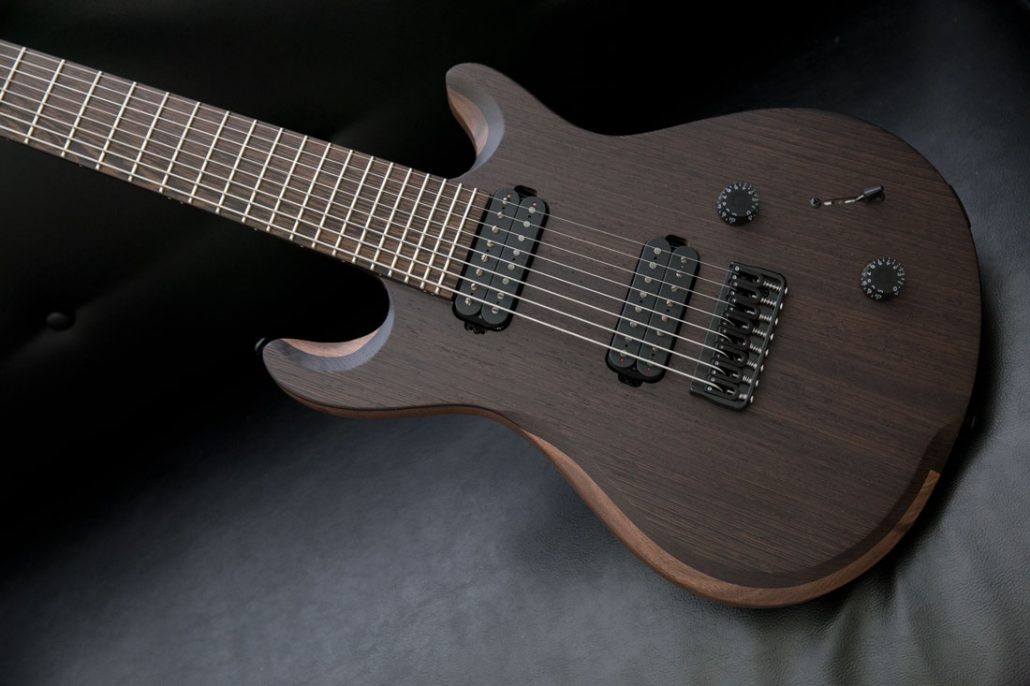 Edge 8 Premium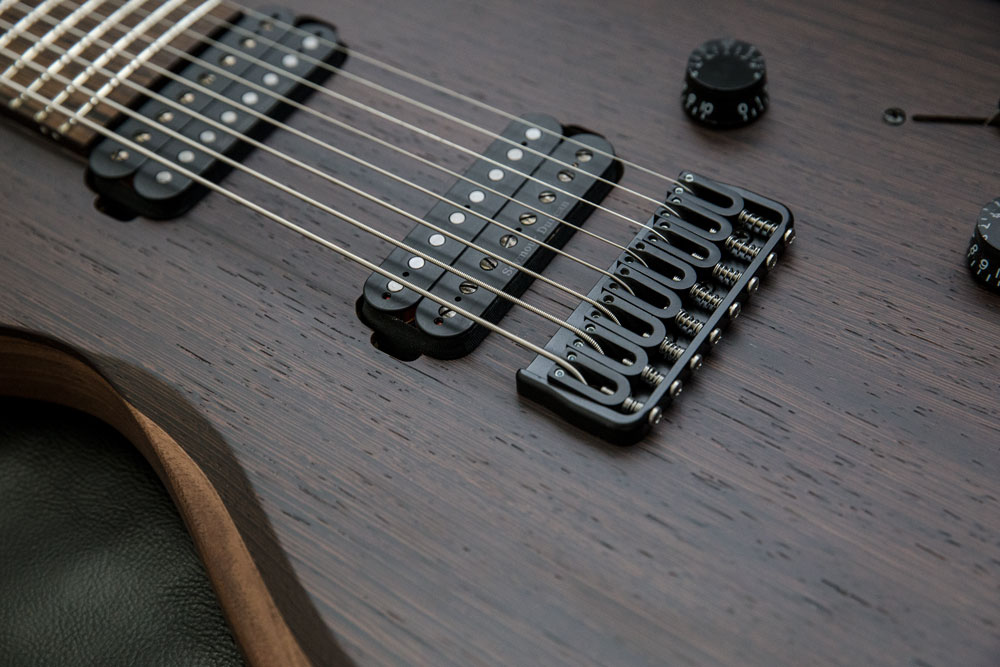 Edge 8 Premium comes loaded with Seymour Duncan Nazgul / Sentient Set and a Hipshot 8 string Fixed Bridge.  5-way selector with 2 humbuckers gives you Series / Parallel switching and coil-tapping without a push/pull potentiometer.  Hipshot saddles & locking tuners keep you in tune even in the ultra-low register.
Neck-Through Body Construction w/Contoured Back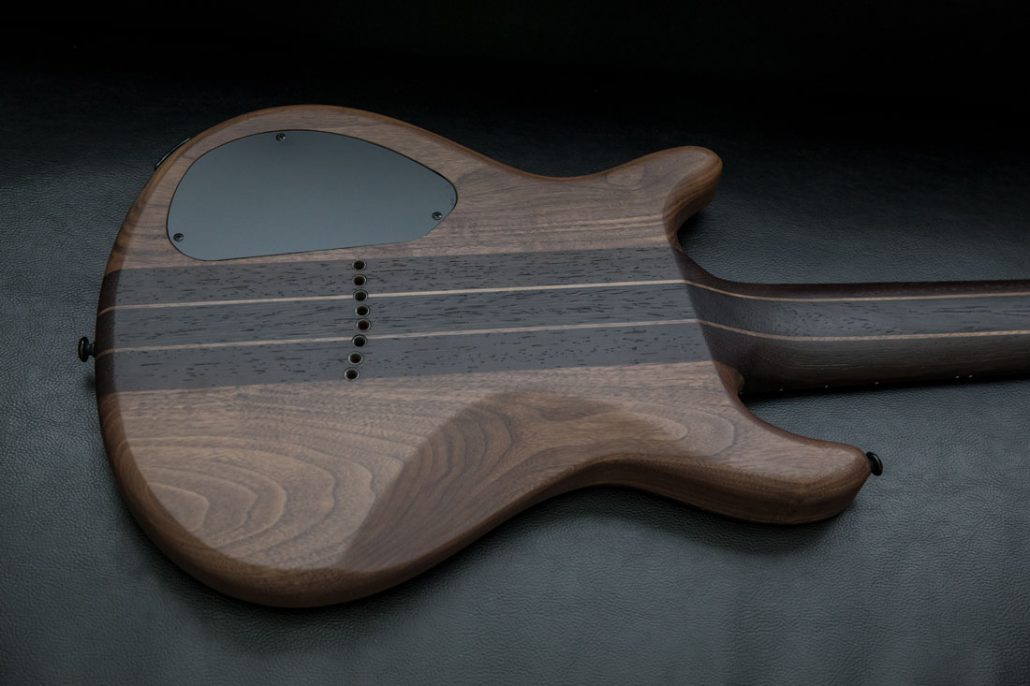 1/4″ Wenge ontop of a Neck-Through Body construction with Wenge/Walnut/Wenge/Walnut/Wenge, a Solid Walnut body underneath a thin application of "Open-Pore" Finish.  The neck-through construction which eliminates the heel for an ultra-playable machine of the highest quality.  Here you can see, starting at the top horn that the back is contoured to be very round w/tummy cut for even more comfortability.
Hipshot Tuners – Wenge Headstock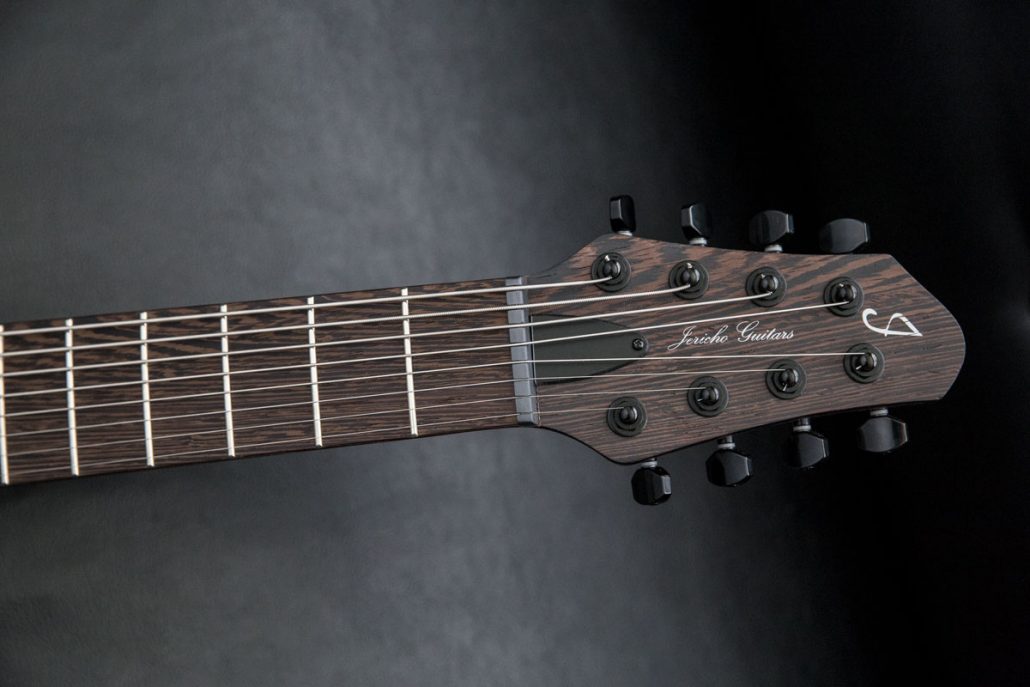 Graphtech TUSQ XL nut, Dual-action truss rod, 8 Hipshot Locking Tuners with a beautiful surprise in the back.
Custom Fit Gold Hipshot Locking Thumbscrews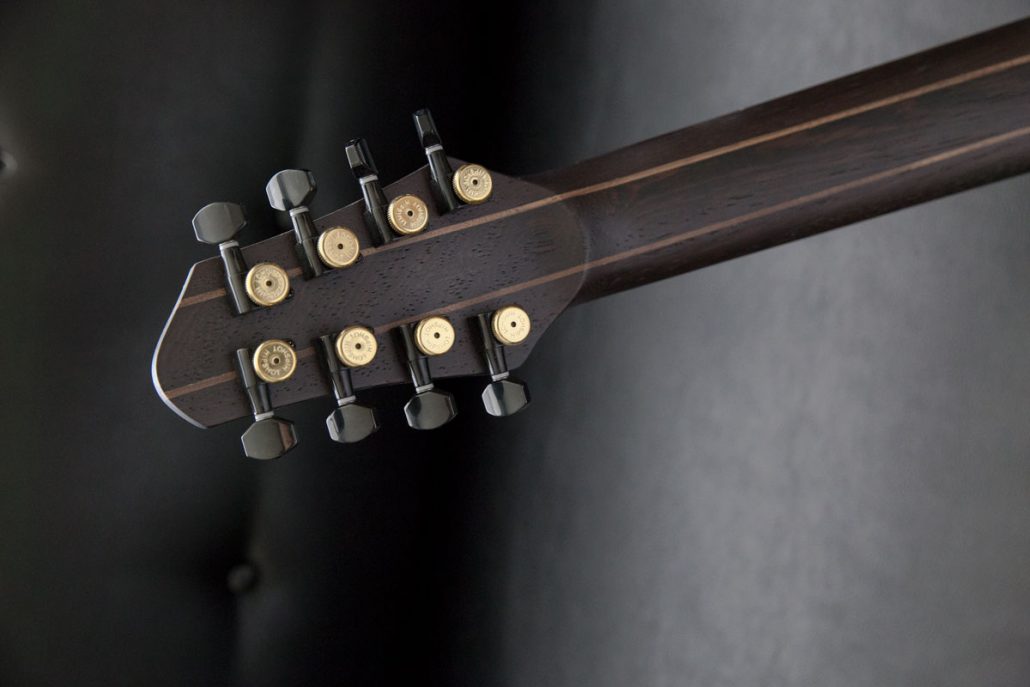 Wenge Fretboard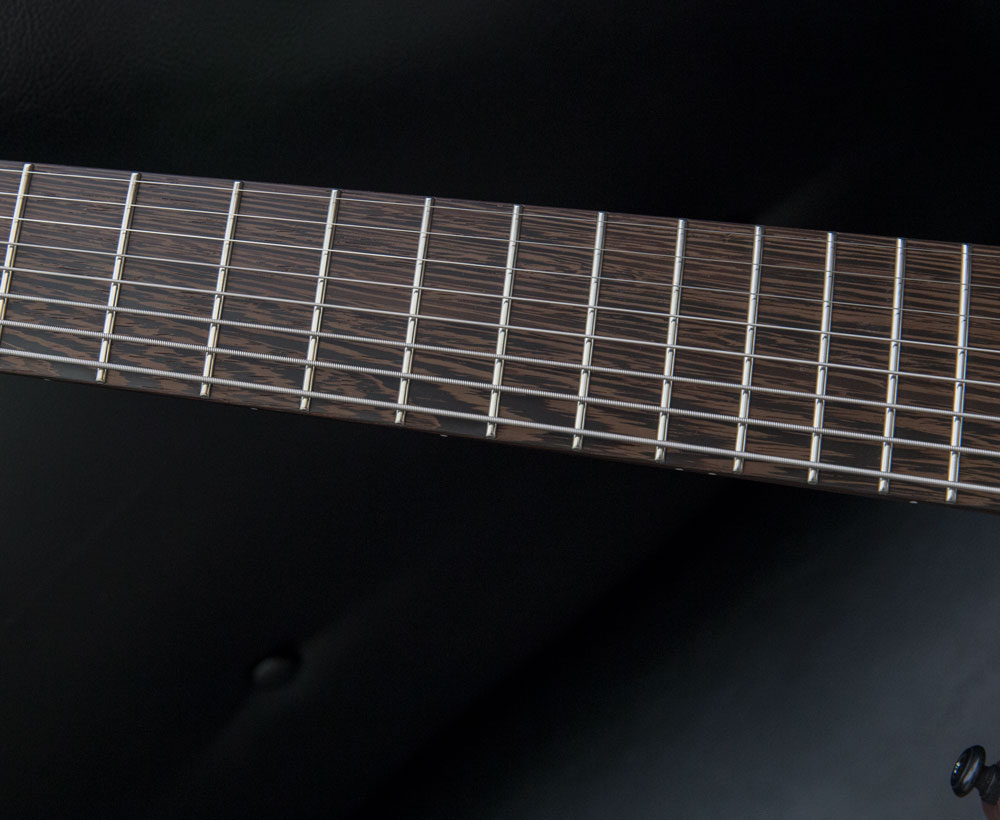 Open-Pore Finish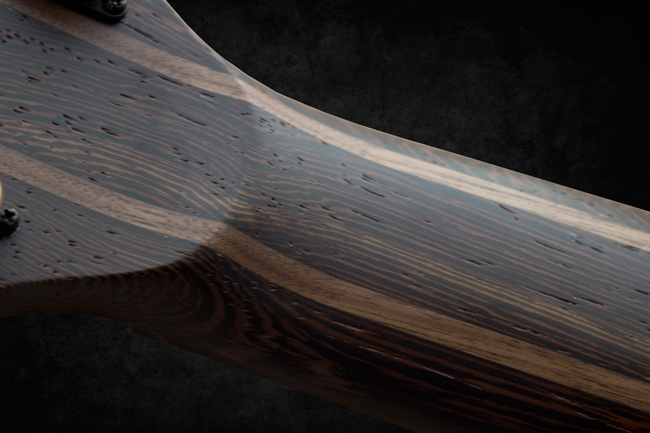 A great example of the properties of this finish, Open-Pore.  Silky, smooth, gorgeous, spanky, bright resonant tone, growly, slick and natural, yet you still feel connected to your instrument.  A lot of 8 string players rely on the coil-tapping to get their clarity on the low end, which is fine.  But, with this guitar, you have the ability to get some good snap from your buckers, & you can use your coil-tap too if you need. (Position 4)
Edge 8 Premium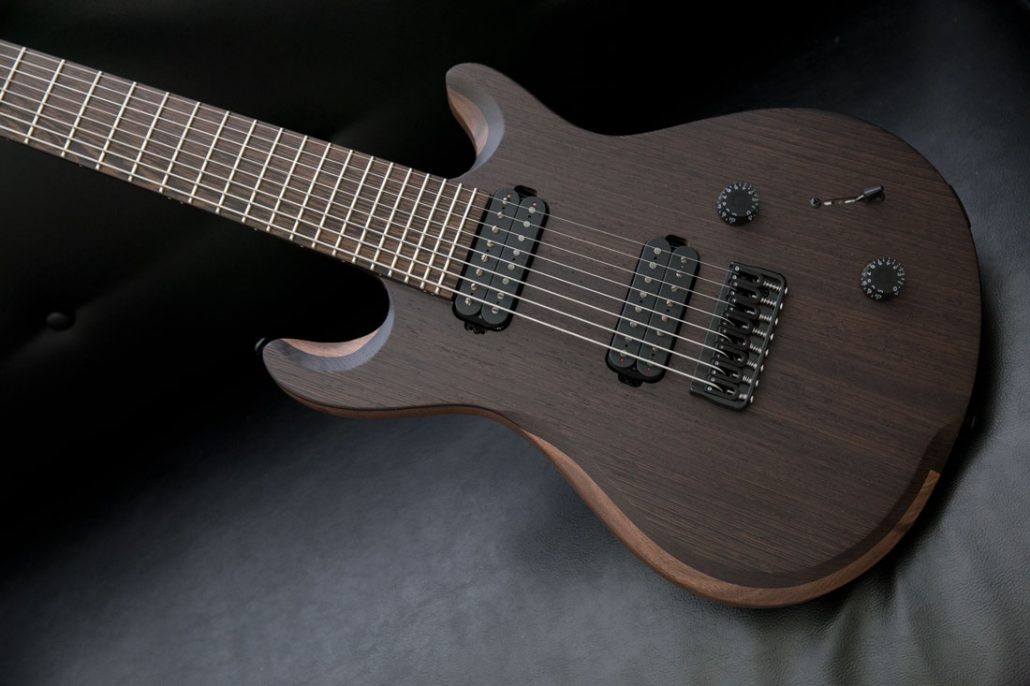 We ship Factory Direct Worldwide with excellent financing options during the checkout process.  Contact sales@jerichoguitars.com for more info or click "Add to Cart" and follow the instructions.
Technical Specs
Scale: 27″
Top: .25″ Wenge
Radius: 17″
Nut Width: 2.1″
Bridge: Hipshot Fixed
Body: Walnut
Neck: Wenge
Construction: Neck Through (Wenge/Walnut/Wenge/Walnut/Wenge)
Pickups: Seymour Duncan Nazgul/Sentient 8
Tuners: 8 Black Hipshot Locking w/Gold Thumbscrews
Finish: Open-Pore